If you are looking for updated information about Is This Our First Look At The ASUS Zenfone 7? you have come to the right place. You should visit the syvguest.com for more details.
ASUS has kept a tight lip on news relating to any of its upcoming smartphones this year. It has also not made any announcement regarding Mobile World Congress 2020. Nevertheless, we expect a successor to last year's Zenfone 6, and a leaked image may be our first look at the phone which is expected to launch as the Zenfone 7.
The photo was posted on the official ASUS ZenTalk Forum and it shows the device, believed to be the Zenfone 7, with a square camera module similar to that of the Pixel 4. However, unlike Google's phone, the camera housing sist in the middle and it houses three rear cameras arranged in a matrix along with an LED flash.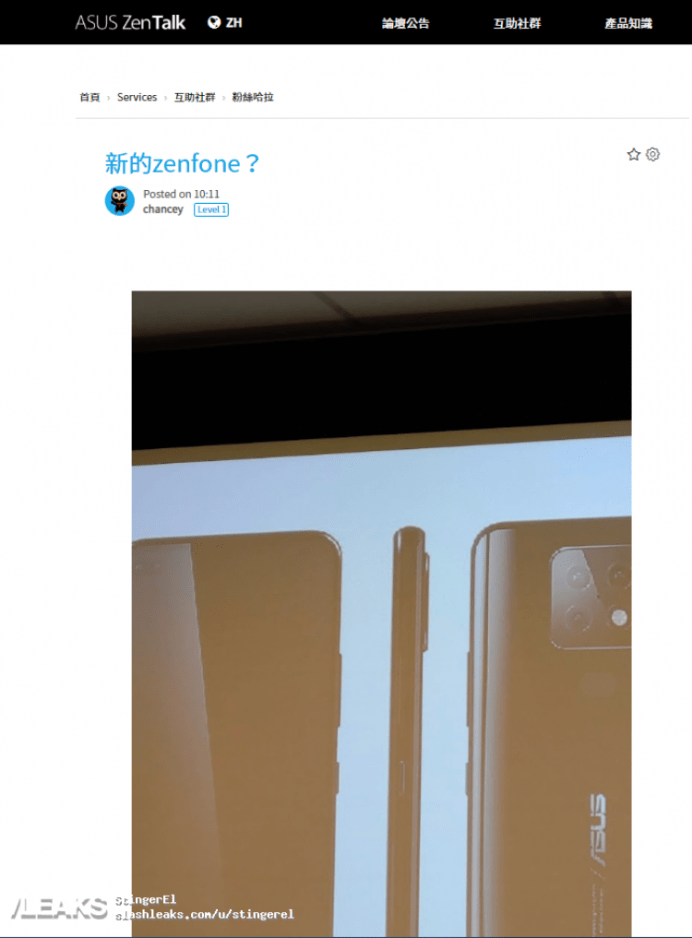 Based on the image, we can see ASUS will not be bringing back the flip camera design of the Zenfone 6.
The camera housing protrudes a bit from the curved back which appears to be covered in glass. There is no fingerprint scanner visible in the image, so we presume there will be one under the display. The Zenfone 7 is expected to have support for wireless charging since the Wireless Power Consortium already certified an ASUS wireless charger last October.
The image is far from being the sharpest but we can still make out some of the details on the front of the phone. The display does not appear to be curved though it has rounded corners. There is also a pill-shaped punch hole at the top left corner for dual front-facing cameras.
The image also shows the phone will have its power button and volume control buttons on the right but the Smart Key from the Zenfone 6 seems to be gone.
The Zenfone 7 is expected to be powered by a Snapdragon 865 processor and should have a 5G modem too. When it launches, it should be ASUS's first 5G smartphone. Since its predecessor was announced in May, ASUS may want to stick to that timeframe again this year.
UP NEXT: ASUS Zenfone Max Pro M1 and Zenfone Max Pro M2 get Android 10 beta
Source : https://www.gizmochina.com/2020/02/10/is-this-our-first-look-at-the-asus-zenfone-7/